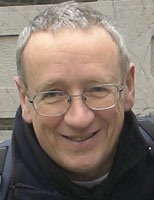 My name is John Piechnick. I moved from South Australia to the Philippines in 1998, to work as a design engineer for Emerson Network Power, a division of the US company Emerson Electric. I started this travel website soon after I arrived in the Philippines, firstly because I love traveling around the Philippines, and secondly, so as to keep up my web design skills. When I left Emerson, I stayed on in the Philippines and formed a web design company called Red Starfish Web Design .
I have lived in Puerto Princesa in Palawan for 18 months, Tagbilaran in Bohol for 18 months, and Manila, where I currently live, for about 10 years. I have also lived in Nanjing China for 2 years.
About this Website
This website is foremost about how to have a great holiday the Philippines. I try to focus on the really good destinations. There are also lots of terrible destinations but I tend not to mention them except sometimes as a warning.
I welcome e-mail with suggestions for improvements, recommendations for other great destinations, good restaurants, etc. I never respond to emails asking for travel advice because I just don't have the time. I'm always pleased to hear about any typos and grammar improvements.